#SheDrivesCochran: Nikki Anderson
#SheDrivesCochran: Nikki Anderson
The number of female auto mechanics in the United States is around 9.6%. This fact may explain why the first visual that comes to mind when you think of a mechanic probably wouldn't look like Nikki Anderson: pink highlights in her hair & a pink toolbox at her service bay with a The Future is Female sticker on it. But that's the Nikki we know at our Monroeville Buick-GMC store.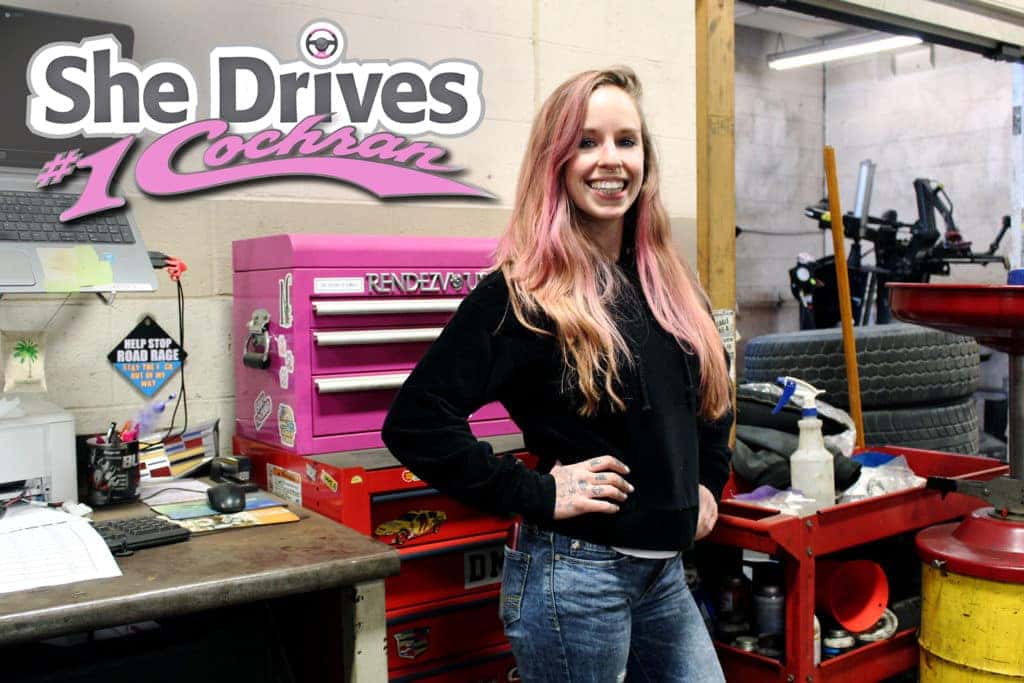 Nikki has always had an interest in cars. But as a woman, she never thought that the opportunity to follow her dream of working on them would ever present itself. That didn't stop her from going for it anyway. If you have heart & willpower to follow your dream, Nikki believes that nothing should stand in your way. "A woman can do anything a man can do," she said, "I'm living proof!"
Despite doing all of the same work as the men around her, Nikki said that she's had moments where others have questioned her knowledge & her ability to work on vehicles. But that hasn't stopped her from doing anything less than her best. She said that her fellow team members play a part in that. Nikki has been at #1 Cochran for nearly five years. She commended the management and her fellow technicians for being very welcoming, willing to help, and making her feel included in all areas of the shop. She said that her team believing in her has given her a boost of confidence in her work.
Nikki's advice to women who are considering the automotive service? Have thick skin and confidence. "Have enough confidence within yourself & your abilities to do this, because you can," she said. "No one will believe in you if you don't believe in yourself first." While it might seem wise to try and be "one of the guys," Nikki wants women to know that they can—and should— be themselves. "You don't have to change who you are to fit into the field. I'm a girly girl & I am out here living a good life as a female mechanic."
We applaud Nikki's hard work: changing oil and, without realizing it, challenging the perception of a Service Technician.