Reopening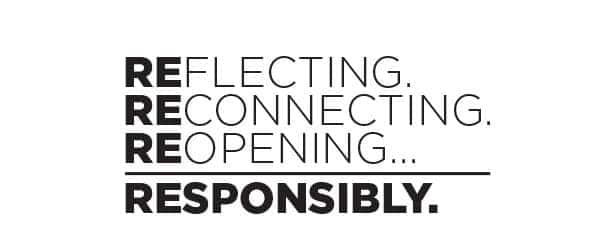 A Message from Rob to Our Valued Customers
---
These past two months have been unlike anything we've collectively experienced. Seemingly overnight, the world flipped upside down. The toll of the pandemic has been profound, and our hearts go out to all whose lives and livelihoods have been impacted.
Yet in times of challenge and adversity, we're reminded of the amazing resilience of the human spirit. Clearly, we've seen it here.
From the doctors and nurses on the frontlines to moms helping kids learn online, from first responders to every last grocery worker to all who provide services that are essential to our daily lives, we've seen humanity at its best.
Through it all, #1 Cochran's service and collision repair operations have remained open to ensure that you and your families have the reliable transportation you need to keep you safely on the road.
And now, I'm extremely pleased to announce that our showrooms are also fully open – and we are thrilled to welcome you back.
As you'll see when you come in, your #1 Cochran experience will look different, at least for a time. Your health and the health of our team members are paramount, and we've implemented numerous measures to ensure you feel safe and comfortable when shopping or servicing with us.
They include:
installing protective Plexiglass shields at key customer/team member interaction points;

supplying face coverings for team members and disposable gloves for personnel who drive our cars or work on yours;

cleaning and disinfecting every vehicle after every use;

rearranging customer seating areas in sales and service to maintain proper distancing;

monitoring store traffic and metering the number of guests inside when needed;

offering priority shopping appointments and a dedicated phone line 412.245.4559) for at-risk individuals, including seniors, pregnant women and those with underlying health conditions;

introducing contact-free home and in-store vehicle delivery options, as well as touchless and limited-contact service processes;

providing a free, double disinfection of your vehicle's interior with every service appointment;

placing protective plastic covers on steering wheels and seats when servicing vehicles;

enhancing our already rigorous cleaning regimens and sanitizing high-touch surfaces multiple times daily;

scrupulously following hand-hygiene and all CDC guidance.
As we restart our stores, we do so with the knowledge that while we're free to come out of our homes, we're not yet out of the woods. What the pandemic looks like in the days, weeks and months ahead is still an unanswered question, one that we'll continue to closely monitor.
It's been said that crises press the fast-forward button on history, enabling changes that would have taken years to become possible overnight. As I look back on our own history, I know that's been the case. Over the past 55 years, we've weathered wars, financial collapses, extreme fuel shortages, periods of runaway inflation…these events pushed us to evolve as a business and a professional community.
The force of this pandemic has propelled us to adapt even faster. And we're seeing you adapt as well. One way is through our ExpressWay. When we launched our online buying platform a year ago, we did so with an eye toward the future of car buying. We expected early adoption to be slow. Now with so many of you not just trying it, but telling us you'll never buy another way again, we're pleased to have been ready when you needed us.
That's been the story of our more than half-century journey. Not just providing what our customers want today, but innovating for what you may need tomorrow. We're proud of the trust that you – and millions of others – have placed in us. You're our inspiration and we'll continue to lead the way in transforming our industry to meet your evolving needs.
We're happy to be fully open and hope to see you soon (from a socially appropriate distance).
Most sincerely,