How Nissan Plans To Reuse Old Electric Car Batteries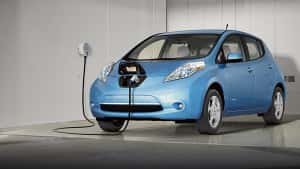 Auto manufacturers have been looking for ways to recycle or reuse electric car batteries for years. These batteries are difficult to produce and/or dispose of properly, but they usually maintain their storage capacity long after their services are no longer required within the vehicle.
On Monday, June 15th, Nissan announced a partnership with Green Charge Networks to sell stationary energy systems to work alongside the Nissan Leaf. There are about 80,000 Nissan Leafs on U.S. roads today. Nissan plans to work with lessees to ensure there are enough batteries, which currently come guaranteed for eight years or 100,000 miles. Nissan plans to install its first system at a Nissan facility late this summer and looks forward to a bright future in sustainable energy storage.