Butler, Monroeville Subaru Deliver Big "Share The Love" Donations
Butler, Monroeville Subaru Deliver Big "Share The Love" Donations
Subaru's annual "Share the Love" event had some familiar faces with newer & bigger donation numbers!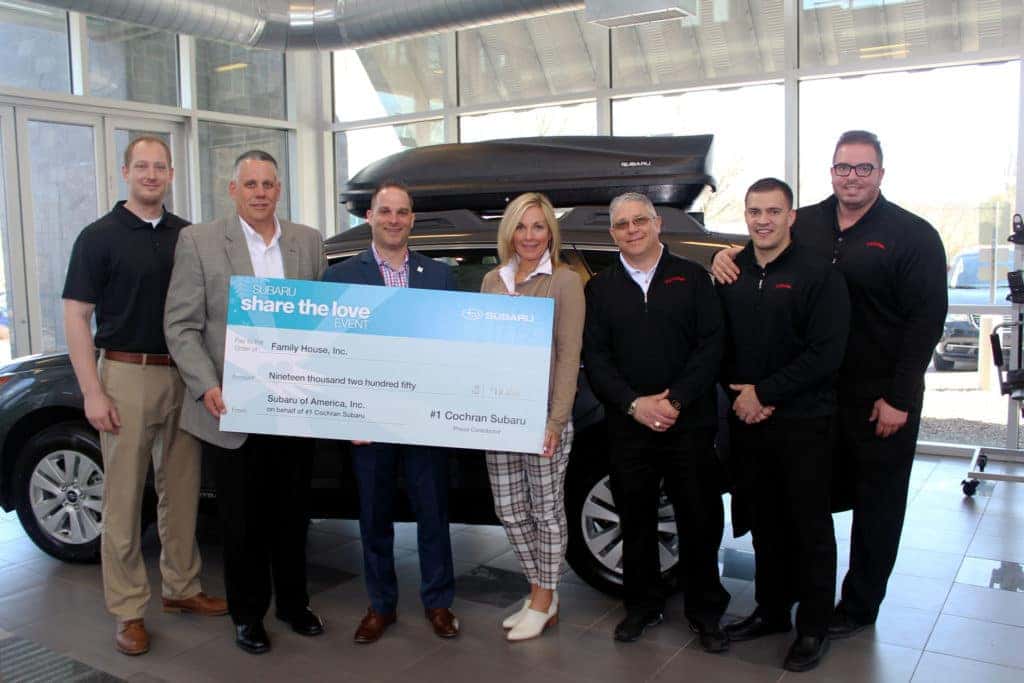 From November 16, 2017 to January 2, 2018 customers who purchased or leased a new Subaru vehicle selected from a list of charities to receive a donation of $250 from Subaru of America. There is no limit on the total donation from Subaru of America to its partners.
Subaru selects the four national charities:
ASPCA® ,
Make-A-Wish®,
Meals On Wheels America® and
National Park Foundation.
Local dealerships chose their own hometown charities. Both of our locations stuck with their tried-and-true partners: Monroeville has Family House and Butler has the Butler County Humane Society.
Family House's Executive Director Jennifer March met with our Subaru team, along with Monroeville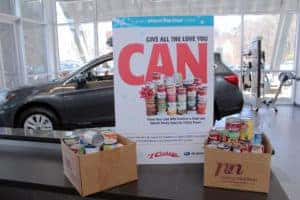 Imports Regional Operations Director David Bernardini, to receive the donations and the big check. Sales Manager Jeff Gessler told the Executive Director last year that they would raise more than last year's amount, and he kept his word; the team raked in a total of $19,250.05. The money and canned goods will help the non-profit continue to provide comfortable and affordable accommodations to patients and families coming to Pittsburgh for medical treatment.
The old adage may need to be changed to, "cute things come in threes," after Butler's check presentation. This year, the team asked customers to help "Fill the Forester," where they collected animal food and supplies for the non-profit, no kill shelter. The team raised $30,280.53—the highest of any Subaru dealership in the Pittsburgh district. Butler County Humane Society had some fun with it: they brought an adorable rescue puppy for every $10,000 raised!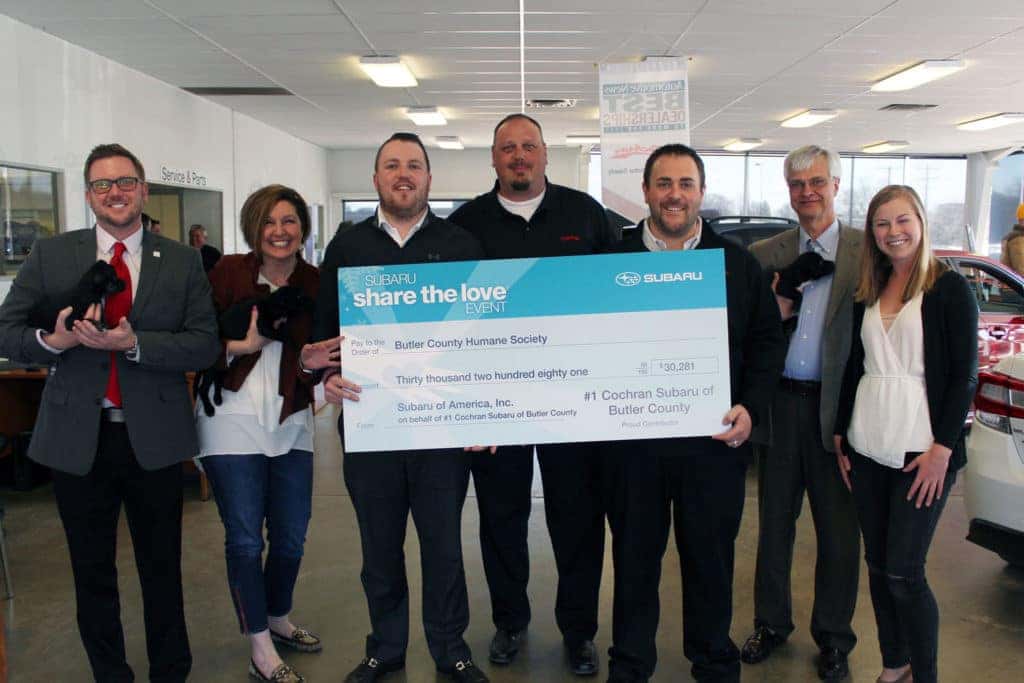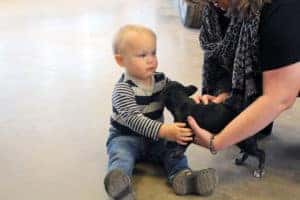 The puppies were rescued from a kill shelter in another state just days before. The team and customers, like toddler Titus, enjoyed playing with them before gathering for the photo. District Sales Manager Dirk Van Maaren, BCHS Executive Director Michele Slupe, & District Parts/Service Manager Jim Hoffman were the lucky ones who got to hold a puppy. The shelter relies solely on donations, so this money will help a great deal with building maintenance and animal awareness.
This isn't our last time working with either of these organizations this year. We will team up with Family House later in the summer for their 35th annual Polo Match. We will see our friends at the Butler County Humane Society in the fall for our annual Subaru Loves Pets supply and adoption drive. You can check the links above to see how you can help both organizations at any time.
Our teams, the patients, and the pets have our wonderful customers to thank for helping us once again help those who need it most.