Special Delivery! Baby Born in Nissan South Hills
Special Delivery! Baby Born in Nissan South Hills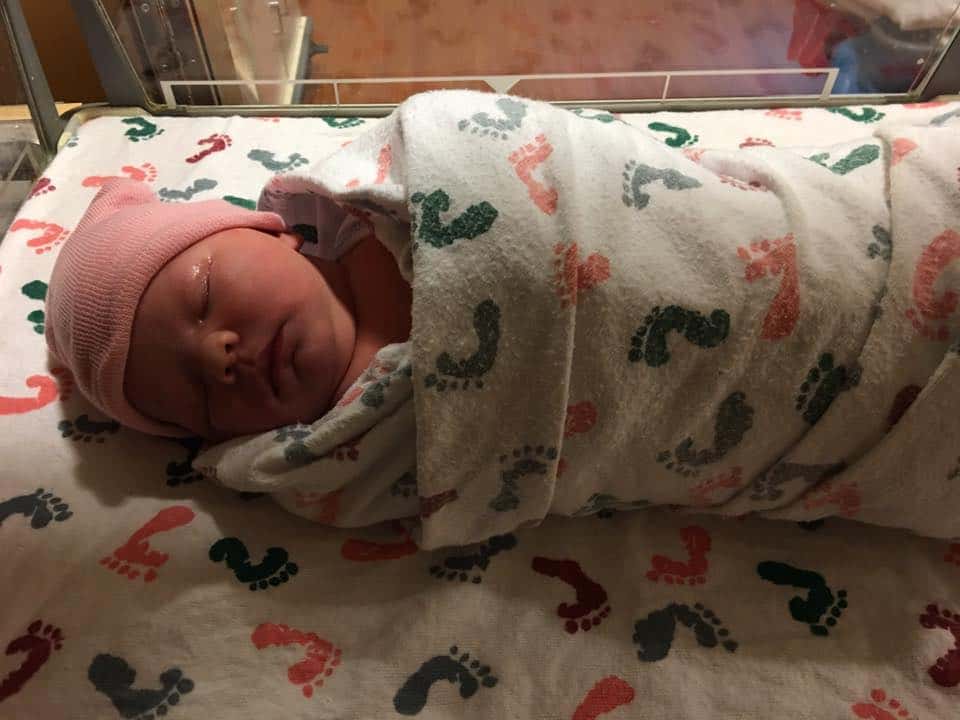 We're all about delivering great service here at #1 Cochran. But 48 hours into the new year, a delivery much cuter than any car left our showroom: a baby.
Parents Adam and Amanda Sherman were on their way to #1 Cochran Nissan from Slippery Rock Monday afternoon to have their Nissan Titan serviced. The now father of two tells us that he and his 14-month-old son were with a Service Advisor when someone came out of the service area saying that a woman just had a baby. Over the span of a few minutes, Amanda sent her husband series of texts that escalated from experiencing some pain to the baby arriving.
"It was out of nowhere," Adam says of baby Heather Lynn's surprise delivery.  "Her due date was January 8th." He even used some parental improvisation to tie off the umbilical cord— the string from his boots.
Sales Manager Doug Ward said he heard a single scream and someone informed him of what happened. He then notified the store's General Sales Manager, Brett Lewis, who he says didn't believe him. "When the ambulance came, he said 'oh, I guess you weren't kidding,'" Ward said.
The Shermans tell us that everyone is doing great. So great, that Adam came back today to have the work on his truck completed. In addition to making sure Doug's pickup was in pristine shape to pick up Amanda and Heather Lynn from the hospital, our team has a gift on the way for the whole family.
All of us at #1 Cochran wish the Shermans the best with their newest addition. We hope to be first on the list of dealerships when she's old enough to drive!