#1 Cochran Honored by County Council for 50 Years of Growth and Giving Back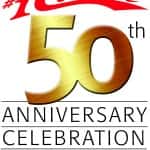 Pittsburgh, PA – October 7, 2015 – Praising #1 Cochran's half century of contributions to Western Pennsylvania communities, members of the Allegheny County Council honored Rob Cochran on Tuesday, Oct. 6, during a ceremony at the Allegheny County Courthouse in Pittsburgh.
Reading from a proclamation sponsored by the entire council body, Councilman Michael Finnerty congratulated #1 Cochran on its 50 year anniversary and lauded the company for its history of giving back to communities. The councilman called special attention to #1 Cochran's recent $50,000 donation toward the revitalization of the Braddock area, home to the original Cochran showroom.
Mr. Cochran accepted the proclamation, saying "It is humbling to be recognized with this honor. During our 50 years in business, nearly all of our growth has been experienced in the county we call home. We are proud to be from Allegheny County and proud to do the best job we can for everyone within these great communities."
During his remarks, Mr. Cochran briefly retraced the company's rise from a small, 3-car Pontiac showroom in North Braddock to its considerable expansion throughout the region, currently operating 23 dealerships within Monroeville, Robinson Township, Allegheny Valley, South Hills, North Hills, and just recently Butler County. He reiterated #1 Cochran's commitment to giving back to the communities that support its businesses, including "the Braddock communities that spawned us as well as so many communities and neighborhoods that have been so very good to our company."
Councilman Charles Martoni, who represents the county's eastern municipalities, including North Braddock, took to the podium to deliver a personal message. "I bought my first new car from your father on Sixth Street in North Braddock," he said. "I have been dealing with you for many, many years. We are so happy to have you here."
When a company hits the half century mark, it has a nice ring to it, Mr. Cochran said. But more than anything, turning 50 has been a golden opportunity to say thank you. "We are grateful to our customers throughout Western Pennsylvania, to our team members, past and present, and to all of the communities that have embraced us. We look forward to many, many more years," said Mr. Cochran.
About #1 Cochran
#1 Cochran is Western Pennsylvania's leading automotive retailer and one of the top private dealer groups in the nation. Founded in 1965 as a single-point Pontiac dealership, the company now operates 23 new-vehicle franchises representing 16 domestic and imported brands. With the largest geographic footprint of any dealer in the Greater Pittsburgh region, #1 Cochran showrooms are located in Monroeville, Robinson Twp., Allegheny Valley, South Hills, North Hills and Butler County. Through its various sales, service, and collision repair operations, the company employs nearly 1,000 team members. More information is available at Cochran.com.