River Hounds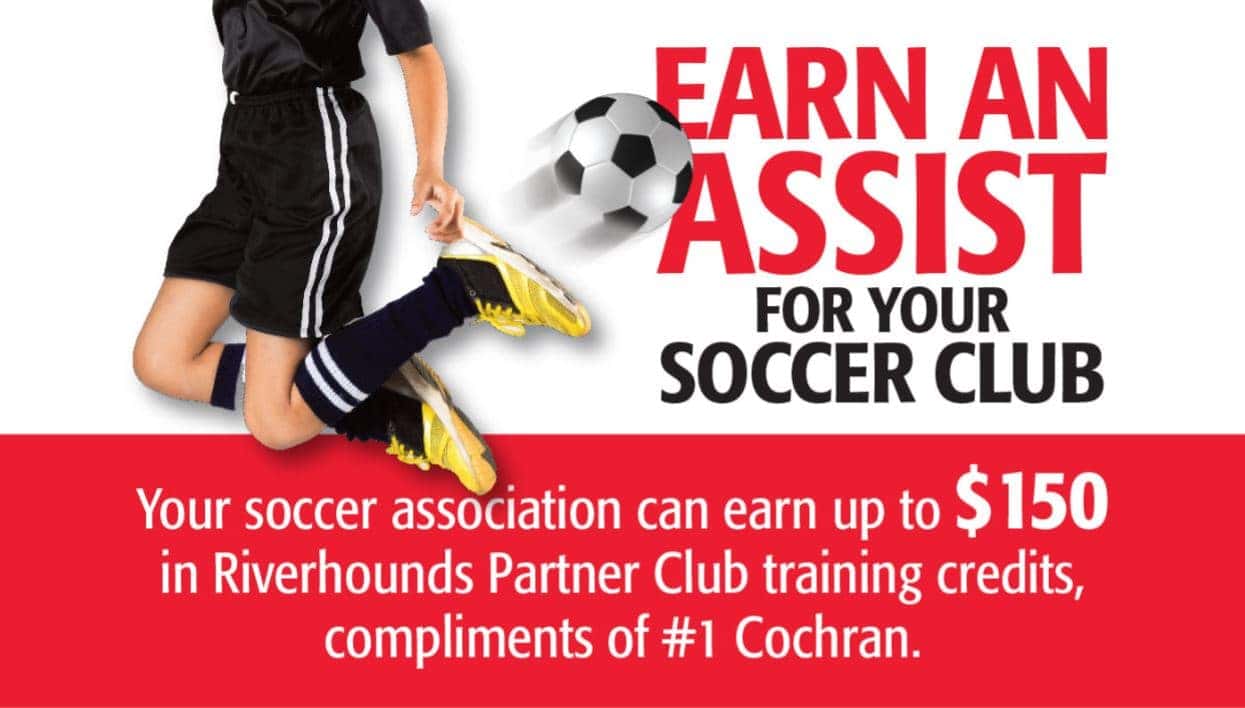 $50Credit with Test Drive
$100Credit with Vehicle Purchase or Lease
---
$150 Total Possible Credits
You are eligible for this offer because of your child's participation in a soccer association that is a Partner Club of Pittsburgh Riverhounds SC. The program is designed to help defray the Partner Club's training costs so they can keep enrollment fees low. #1 Cochran is a proud supporter of youth soccer and is extending this special offer to help make youth soccer more affordable for all children.
Here's how it works:
Complete and submit the form below and a voucher will appear on your screen.
Bring the voucher, either a printout or on your smartphone, to any #1 Cochran location.
Present the voucher when you test drive any #1 Cochran vehicle and a credit of $50 will be applied to your soccer association's Riverhounds Partner Club training account.
Buy or lease any new vehicle within 60 days of the test drive and you'll earn another $100 credit.