Nissan Grand Opening


3x
the Offers |
3x
the Inventory |
3x
the Excitement
After acquiring Pittsburgh East Nissan and West Hills Nissan, #1 Cochran now has THREE local Nissan stores and Pittsburgh's first ever Nissan SuperGroup. Let the triple celebration begin!
Trip-Trip-Triple the Offers

Extra trade allowance is over the Kelley Blue Book Instant Cash Offer and based on accurate vehicle condition report. All vehicles that are 10 years old and/or have over 100K miles do not qualify. Offer not valid on vehicles with current unrepairable, open recalls. Customers who sell their vehicles without purchase will receive 100% of KBB Value. Excludes prior sales. Excludes preowned vehicles. Cannot be combined with any other #1 Cochran trade-in offer. Ends 11/30/18.
---
Limited-Time Sales Offers
---
Grand Opening Service Offers

Maximum discount $75. Limit one coupon per customer. Cannot be combined with any offers. Must be presented at the time of service write up. Taxes and applicable shop charges not included. Expires 11/30/18

Must present at time of write up. Not valid with any other offers or discounts. One coupon per visit. Tax, shop supplies and waste disposal fee, if applicable, are extra. Expires 11/30/18.

Good Toward Any Vehicle Service or Parts. One coupon per person. Minimum purchase of $20 required. Expires 11/30/18.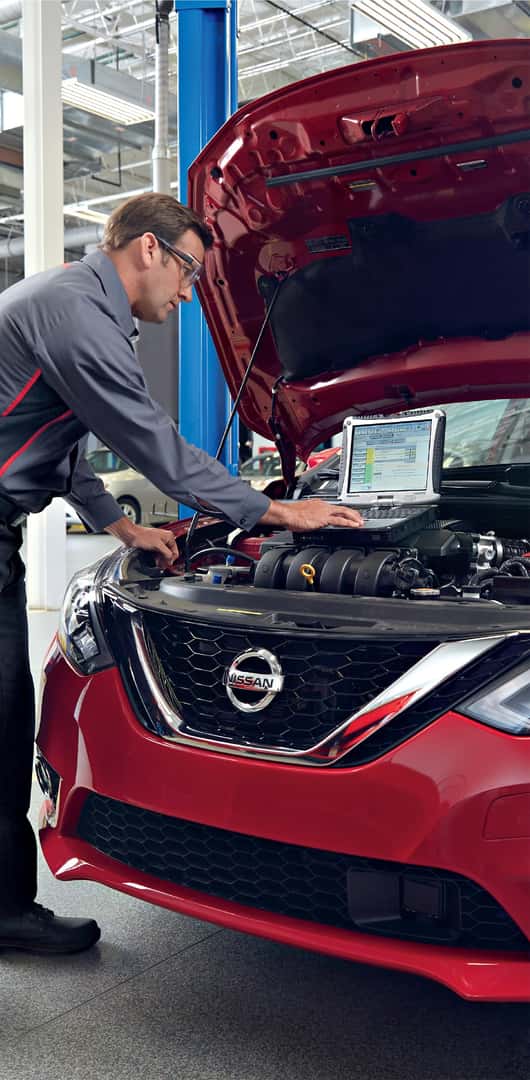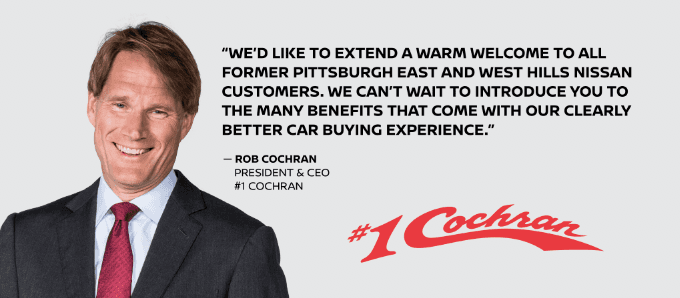 Clearly Better Car Buying:
Expect Your Expectations to Be Surpassed
With transparency every step of the way and no hassles to be found anywhere, we believe that our Clearly Better Car Buying experience is not only the best in the 'Burgh…but the best in the business.
---
Here are a few more of the many benefits:
ClearCut Pricing
We give you the right price right from the start and show you exactly why the price is the price.
Best Price Guarantee
We don't think you'll find a lower price, but if you do we promise to give you a better one.
TradeMax Guarantee
Our Dual Evaluation makes it easy for you to get the most for your trade-in.
1-Sheet Sales Summary
We give you a printed, easy-to-understand overview of all the details in every proposed transaction.
3-day/150-mile Money Back Guarantee
If for any reason you're not satisfied with your vehicle, we'll take it back— no questions asked.
#1 Cochran is Also Clearly Better After the Sale
Our Straightforward Service approach includes upfront estimates, so there are no surprises when your work is complete. Plus, we also provide many complimentary benefits including a FREE first oil change, state inspections for life, shuttle service, and of course, low pricing.
Introducing the New #1 Cochran Nissan SuperGroup
#1 Cochran Nissan South Hills
3200 West Liberty Ave, Pittsburgh, PA 15216 | 412.245.4540
Mon., Tues., Thurs. …………….9:00 AM – 9:00 PM
Wed., Fri. ……………………….9:00 AM – 6:00 PM
Saturday…………………………9:00 AM – 5:00 PM
#1 Cochran Nissan Monroeville
Formerly Pittsburgh East Nissan
3355 William Penn Hwy, Pittsburgh, PA 15235 | 412.245.4650
Monday-Thursday……………….9:00 AM – 9:00 PM
Friday…………………………….9:00 AM – 6:00 PM
Saturday…………………………9:00 AM – 5:00 PM
#1 Cochran Nissan West Hills
Formerly West Hills Nissan
7900 University Blvd, Coraopolis, PA 15108 | 412.245.4634
Monday-Thursday………………..9:00 AM – 9:00 PM
Friday…………………………….9:00 AM – 6:00 PM
Saturday………………………….9:00 AM – 5:00 PM