wholesale-parts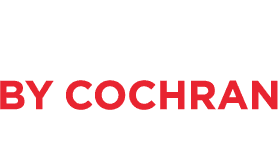 1
CALL
•
1
DELIVERY
•
1
STATEMENT
OUR 50,000+ SQ. FT. WAREHOUSE
SAVES YOU TIME AND MONEY
ORDERING
PARTS

WILL BE THE
EASIEST PART OF YOUR DAY
MASSIVE INVENTORY

Our new, state-of-the-art warehouse has more than 50,000 sq. ft. of space, accommodating several million dollars' worth of wholesale parts. Best of all, every single part within our walls can be delivered to you today.

EXPERT SERVICE

No one knows the Wholesale Parts business better. Our warehouse is filled with industry experts and you're welcome to speak with any one of them at any time.

FAST, ALL-DAY DELIVERY

Our fleet of nearly 20 vehicles is on a continuous delivery cycle. That means your parts arrive quickly and your techs can keep working instead of waiting.

HI-TECH ORDER TRACKING

Advanced product scanning and GPS tracking not only add speed and accuracy to your order, they identify where every part is every step of the way. You can even go online for a real-time ETA on deliveries, allowing you to better manage work flow.

BEST PRICE GUARANTEE

Not only do we provide OEM parts at aftermarket prices, but we'll also beat any and all competitor pricing.
THE BEST SERVICE IN THESE
PARTS
We Support:


---
CONTACT US
NOW

FOR MORE INFORMATION
OR TO PLACE YOUR FIRST ORDER
Open 7:30 a.m. – 5:00 p.m. Monday thru Friday