Volkswagen Launches America's Best Warranty On 2018 SUV Models
VW Launches America's Best Warranty On 2018 SUV Models
Some big news from Volkswagen is preceding the New York International Auto Show this week.
They will debut the 2017 Atlas and Tiguan models in the coming months.  These Crossovers will come with the 2018 SUV New Vehicle Limited Warranty. This includes powertrain coverage for their engines, transmissions and optional 4Motion® all-wheel-drive system. With six years or 72,000-miles (whichever takes place first) — this is the best bumper-to-bumper warranty among SUVs in America.
Major competitors to the Atlas and Tiguan—Ford Explorer, Nissan Pathfinder, Toyota RAV4, Honda Pilot & CRV, for example—offer a three-year/36,000 mile basic warranty and a five-year/60,000 mile powertrain warranty.
Used car buyers win with the extension in years and miles, too, because it's transferrable. The Tiguan or Atlas sold within this warranty period takes the remainder of the warranty coverage with it.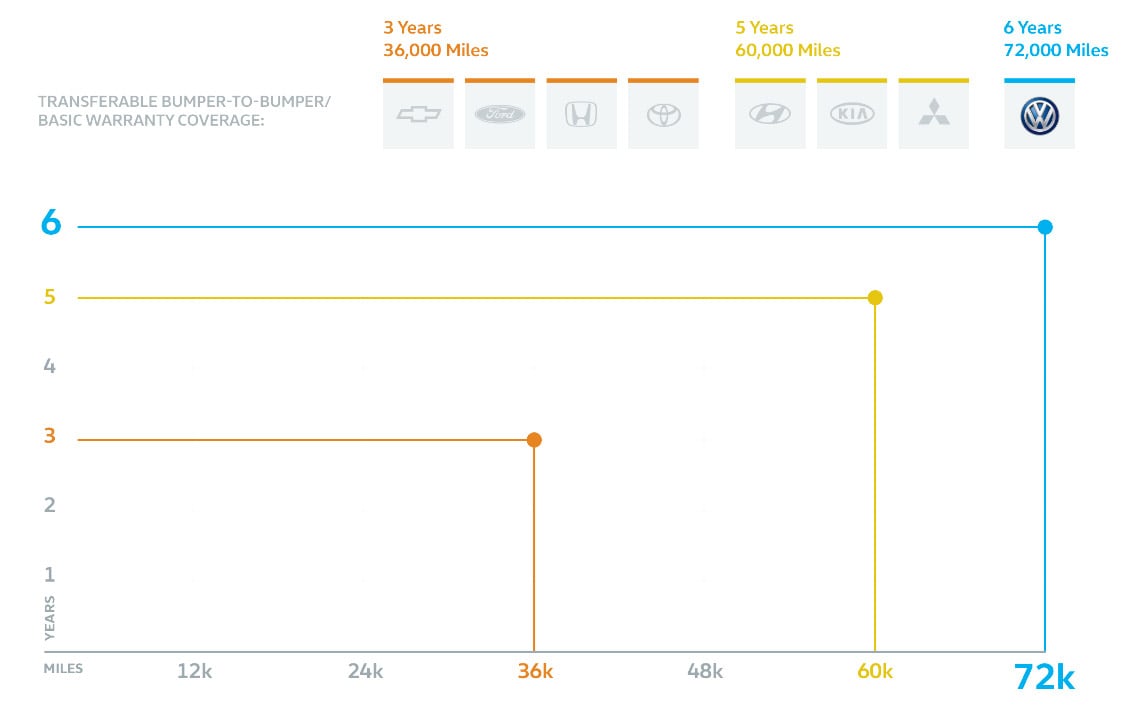 Hyundai and Kia offer a five-year/60,000-mile basic warranty and a higher time and mileage limit on their powertrain limited warranties. However, the powertrain limited warranty cannot transfer beyond five years or 60,000 miles from its first sold date.
"We specifically designed and built the all-new Atlas and Tiguan for American customers. This warranty further addresses the needs of American buyers head-on," said Hinrich J. Woebcken, President and Chief Executive Officer of Volkswagen Group of America. "We're confident in the reliability and workmanship of these SUVs, and we want our customers to be confident in their purchase. We believe this warranty will lead to reduced cost of ownership for Volkswagen owners."
Michael DiFeo, chairman of the VW National Dealer Advisory Council, believes this will help the Volkswagen stand out in the in crossover crowd. He said this warranty change, "is just a very, very strong reason to make a leap and try a Volkswagen if they're coming from a different brand."
If you're deciding to crossover to Volkswagen yourself, our teams are here for you. You can always give us a call or stop in our showrooms in North or South Hills to learn more.