Ceremony Held for Parts By Cochran Wholesale Parts Center
Ceremony Held for Parts By Cochran Wholesale Parts Center
We have gathered the right parts and assembled a whole new lane for ourselves in the automotive world: Parts by Cochran, Wholesale Parts Center.
Our recent ceremony marked the opening of the largest wholesale auto parts distribution center in Western Pennsylvania. Our customers, team members, factory partners and other attendees came together at the newly-renovated warehouse in Natrona Heights. Both President/CEO Rob Cochran and Corporate Service/Parts Director Dirk Harper spoke before the official ribbon cutting.
Attendees enjoyed a menu catered by Pittsburgh Smokehouse, along with exciting prize drawings and the chance to tour the facility. It's just down the road from our Ford & CDJR location. It's also quite accessible to nearby highways. The state-of-the-art, 50,000 square-foot building houses vehicle parts for 17 brands. It currently accommodates several million dollars' worth of inventory. The warehouse sits on six acres of land, so there's room for expansion as the business grows.
But our massive inventory isn't all that fills the warehouse. Innovation does as well. We've reduced wait times, thanks to our fast, all-day delivery. Our fleet of nearly 20 delivery vehicles move on a continuous cycle, so all of our parts can be delivered the same day that the order is placed.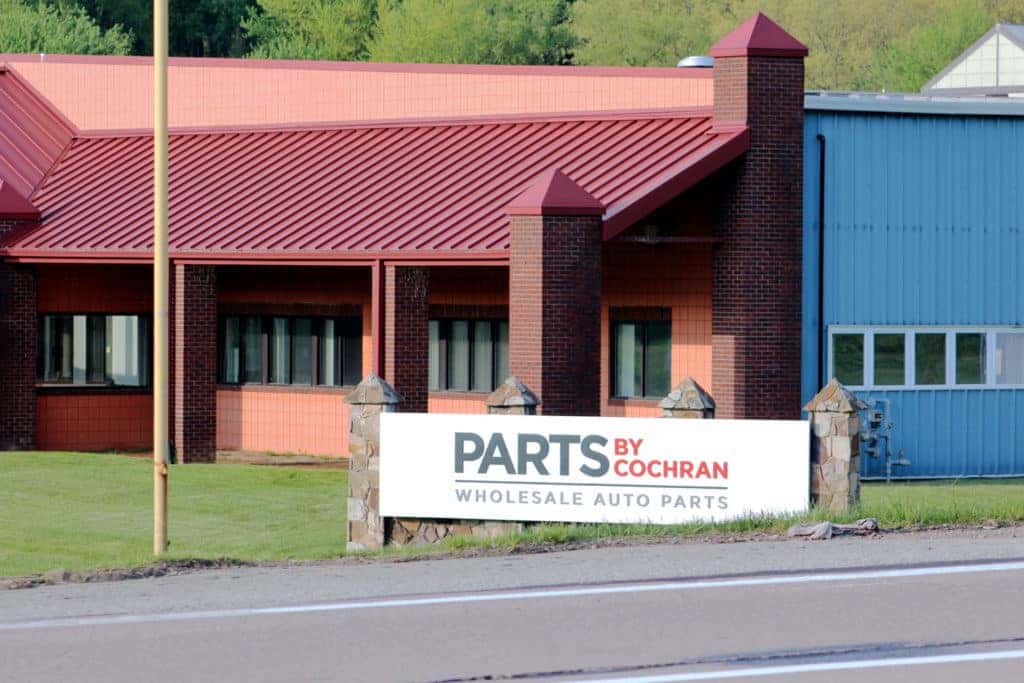 To complement the speed, we also ensure precision. We utilize a real-time tracking & routing app that allows our customers to follow the order's every move.  Our team can strategically design routes for the best efficiency while providing up-to-the-minute delivery times. With the mobile app, no one needs to stay glued to their computer to monitor the order's progress. Our efficiency is contagious.
Of course, the most critical part is the team inside. Our warehouse is teeming with experts ready to deliver the finest service in the industry. Our staff of 35 is led by Corporate Wholesale Parts Director Rick Zimmerman and includes brand parts specialists, counter salespeople, parts procurement experts, delivery drivers, shippers/receivers and administrative support. No one knows the Wholesale Parts business better than Rick and the team, who collectively boast over 700 years of experience.
And while our expertise can't be beaten, neither can our prices. We provide manufacturer parts at replacement part prices. We even offer a Best Price Guarantee on the off-chance that you find a lower cost.
If you're in the Body Shop, Fleet business or a related enterprise, contact Parts by Cochran at (877) 690-3673. Then prepare yourself for the best service in these parts.